We are continuing to raise funds to get this AMAZING CD project finished!
Everyone who pre-purchases
the music gets exclusive behind-the-scenes access to the creation of this CD via video blogs, mp3s, and more.
The music industry has changed dramatically and the usual sources of financing that existed do not exist in the same way anymore. This, other changes in the industry, and a desire to keep their own songs and creative freedom leaves musicians (and their fans) looking for ways to get music made at a level of quality that fully expresses its beauty and power.
We, like many artists today, are fan-funding the bands first CD 'Ricochet' - meaning we are going directly to our fans to get this project funded. In return for your contribution, you receive great stuff: our new CD with special perks, merchandise, concerts, personalized songs and more. You become a part of the All Souls' circle, with access to exclusive behind-the-scenes blog posts, mp3s and videos giving you the inside scoop

each step of the way

.
Here are the perk packages we are offering.
Pre-release Digital Download Package
A digital download of the full CD before the release date and access to the behind-the-scenes video blogs, mp3s and more.
$25 or more
Signed Pre-Release CD Package
Behind-the-scenes access and an autographed copy of the new pre-release CD.
Signed CD, 2 Downloads, & Donor Credit Package
You get all of the above: Pre-release download, pre-release CD, access to blog, mp3s and videos - Plus a download of Sharon and Phoenix's full inspirational CD, donor credit on our website AND an 'I support indie music' bumper sticker. :)
All of the above:
PLUS a PRIVATE HOUSE CONCERT with Sharon and Phoenix for you and your friends! *This is available to folks in the MIDWEST, CA, OR, TX, or THE EASTERN SEABOARD, or by special arrangement. Timing is subject to our tour schedule. Or if you prefer, we can do an online concert for you and your friends with
the entire band instead
Feel free to contribute any amount here
and we will match it to the corresponding perk package above. Every dollar moves us closer to getting this baby finished.
If you prefer to just make a donation, please let us know in the comment space provided.
*You don't need a Paypal account to pay.

You can use your debit or credit card as a guest ( just make sure to provide your email in the 'special instruction's' space provided so we can send you the video updates etc..
.)
Taxes and $2.00 shipping

(

for packages that ship) will be added to the amount in Paypal.*
Here is the Indiegogo Campaign video. This has ended but we continue aiming for the goal. We will have a new version of the video soon!
This is a 'Sneak Peek' at one of the songs (in progress) on the CD.
With the money we raise, we'll finish recording, mixing, mastering & pressing the first 1000 CDs. The total amount required for this type of project is minimally 11-15K. Our goal is set for $12,000; added to what we have already spent on recording, we will have the funds to produce the CDs. :)
Keep in mind that the average small label or vanity project will spend anywhere from $25,000 to $200,000 on a full-length CD.
Our budget is tight enough that we feel we can create a world-class project for less than 15K. Even if we don't reach our goal, we will still apply all of the funds we raise toward the project and keep moving forward.
If we surpass our goal, the rest will be used for making LPs (yaaaaay!)
, marketing, booking and promotion, hiring a PR team to bring our music to a wider audience. We also have a huge wish to fund our music videos, as video is now essential to successful marketing.
You can also join the team by sharing our funding campaign with other music lovers. Crowdfunding works by friends and fans contributing to the campaign and spreading the word far and wide. So please email, post and tweet to your heart's content! :-)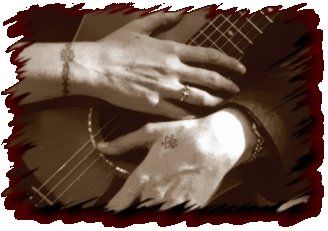 THANK YOU - truly, madly and deeply - FOR YOUR TIME AND SUPPORT OF INDEPENDENT ARTISTS IN THIS NEW WORLD OF MUSIC CREATION.

WE ARE EXCITED TO SHARE THE JOURNEY!

Big Sonic Kisses,
Sharon and Phoenix
of All Souls on Deck
HOME